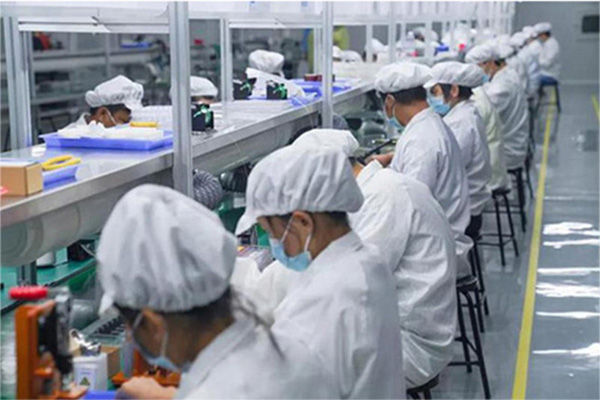 An electronic cigarette is an electronic device that simulates the work of a traditional cigarette. Its working principle is that a rechargeable lithium battery generates current to atomize the e-liquid in the atomizer to simulate the smoke produced during smoking. E-cigarettes first became popular in the United States. After several years of development, they have spread all over the world. China is the world's e-cigarette factory, accounting for 95% of the world's e-cigarette production.
After constant changes and generations, the types of electronic cigarettes have become very complicated, so many novices are confused when they hear the words in the circle such as small cigarette, big cigarette, and change of bomb. In the spirit of helping others, we have sorted out several common types of e-cigarettes for everyone.
At present, electronic cigarettes can be roughly divided into three types: large smoke, small smoke, and heat not burn.
1. E-cig with large smoke (open oil injection)
When the refillable cigarette was not popular yet, the e-cigarette of this kind of large smoke was the representative of the e-cigarette. Big Smoke has always been a toy from a niche circle, and its playability is really very high. After you are fully familiar with it, you can DIY it yourself. Because of its high power, it can release a large amount of smoke. Big Smog electronic cigarette is a very complicated device such as power, which smoke oil data to choose to match, etc., so the threshold is relatively high, and those who can play are all advanced players. The main method of gameplay is to gently spit out the electronic cigarette in the mouth through the lip shape and breathing, forming a variety of strange shapes, and the player enjoys the feeling of swallowing clouds and fog.
Big smoke e-liquids generally refer to e-liquids with a pg:vg ratio of about 50/50 and nicotine content ranging from 0mg/ml; 3mg/ml; 6mgml; 12mg/ml; 24mg/ml.
2. Small smoke vape pen(closed type)
E-cigarettes are divided into the bomb-replacement type and disposable type. The bomb-replacement type refers to electronic cigarettes that can be replaced and can be used multiple times after charging. One-time use refers to electronic cigarettes that do not need to be recharged, do not need to be replaced, and are discarded after one use. The two e-cigarettes are divided into 600puff, 800puff, 1200puff, 1500puff, and 2000puff due to the difference in the number of puffs.
Cigarettes are represented by the current front-line brands such as Juul in the United States, RELX, and YOOZ in China. The emergence of small cigarettes has also directly led to the current global e-cigarette popularity. The reason for the popularity is inseparable from the nicotine salt used in the refillable e-cigarette. This kind of nicotine salt is more addictive and milder than the nicotine added to e-cigarettes in the past. So that more and more vapemans can use it instead of traditional cigarettes. The e-liquid in the pod is completely enclosed, and it is debugged by the manufacturer. The equipment is very simple, you can enjoy smoking without any operation, and it is easy to use. It is very suitable for replacing traditional cigarettes and is currently the mainstream of electronic cigarettes.
Small smoke e-liquids are generally PG: VG at about 30:70, nicotine salt content at 50mg/ml; e-liquids with about 20mg/ml.
3. Heat but non-burning vapor pen
The non-burning type is of course represented by the Japanese brand IQOS. In fact, the issue of whether it is considered an electronic cigarette is still controversial. it is still controversial. Because his nature is different from the above two e-cigarettes, the non-burning type uses real tobacco. He has a heating bracket that looks similar to a traditional tobacco box, equipped with a cigarette and a charger. The heating of the tobacco by the heating box device releases smoke and nicotine for users to inhale so that the taste is closer to cigarettes. Because tobacco can release more than 200 harmful substances such as tar and carbon monoxide only when it is burned, most of the harmful substances cannot be released when it is not burned. From this perspective, this non-burning type of e-cig has less harmful than traditional cigarettes. However, the sale and import of such electronic cigarettes are prohibited in China and are only popular in Europe, the United States, and other countries.
Suntech Vapin is an expert in the e-cigarette industry, founded in 2016, has been focusing on the design and production of e-cigarette products, mainly doing OEM and ODM orders, supporting customized flavors, nicotine content, packaging, etc., click here to inquire about related products.
----Edit by Jessica