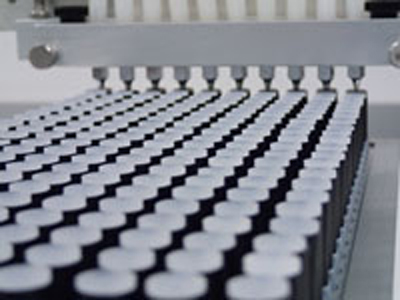 Testing of Vapes
With the development of the times, vaping has become one of the more popular ways of consuming tobacco. How are vapes used? Vapes seem to simulate smoking. A battery-powered vape device produces an aerosol when in use, which looks like water vapor. But this ""steam"" contains nicotine, flavoring agents and more than 30 other chemical substances. The aerosol is inhaled into the lungs. During the blood circulation in the lungs, nicotine and chemicals enter the blood. However, as with anything, as popularity increases, so will people's attention to potential risks.
Although vapes are advertised as a safer alternative to smoking, vapes and vape equipment products require stricter testing and supervision. When using electronic cigarettes (e-cigs) or vape mods with rechargeable batteries, if safety tests are not performed before use, potential failures and dangerous battery failures may occur. These failures are very risky, and may be caused by an explosion or fire caused by poor mechanical design or operator mis-operation.
Therefore, in order to ensure safety, many tests must be carried out before e-cigs and vape devices leave the factory. For vape and vape devices, electrical, heating, battery and charging systems (also known as ENDS (Electronic Nicotine Delivery System)) safety tests are required. For e-liquid, e-liquid chemistry, in vitro toxicology and microbiology tests are required. After layers of inspection and monitoring, the quality of e-cigarettes is guaranteed. Then, do you want to know which tests e-cigarettes will go through? Follow me to find out, right? Now, let's take a look!
Generally speaking, there will be four aspects of testing.
For detailed testing content, regulations and methods, please see the table below.
Testing of vapes
Do you have a preliminary understanding of the testing of e-cigs and vape devices before they leave the factory? Is it very comprehensive? In order to further understand vapes, let us continue to explore the detection of e-liquids, okay?
E-Liquid Testing
---
PMTA
For the assessment of unprotonated nicotine and nicotine salts:
Compounds that also may be of interest:
HPHC Testing
---
Flavor Testing
---
As Heat-not-burn (Tobacco Heated Products), e-liquids and oral nicotine products continue to evolve, flavorings are becoming a more important component of these products.

Instrument: GC-MS
Common analytes: (E)-hexen-2-al, (S)-(+)-carvone, 2-, 3- and 4-methoxybenzaldehyde, 2,4-heptadienal, 2-methoxybenzaldehyde, 3-methoxybenzaldehyde, 4-methoxybenzaldehyde, 6-methylcoumarin, acetophenone, benzaldehyde, benzyl alcohol, coumarin, ethyl salicylate, eucalyptol, eugenol, furfural, guaiacol, methyl phenylacetate, methyl vanillin, nonanal, phenylacetaldehyde, piperonal, α-ionone, γ-nonalactone
In-vitro Toxicology
---
Validated Toxicology Assays
* Ames (Salmonella typhimurium TA98, TA100, TA102, TA1535, TA1537)
* Neutral Red Uptake (validated cell lines: BALB/c 3T3, A549, CHO-WBL)
* Micronucleus (validated cell lines: TK6, V79, CHO)
* Mouse Lymphoma Assay (L5178Y TK+/- clone (3.7.2C))
* Sister Chromatid Exchange
* Urine Mutagenicity (Salmonella typhimurium TA98, YG1024)
Stability Testing
---
Stability Studies and ICH Storage Infrastructure
The infrastructure includes climate control devices and independent climate room facilities, which can be set with different humidity and temperature settings to meet custom or ICH storage requirements.
Microbiology Testing
---
*E-liquids
*Heat-not-Burn (tobacco Heated Products).
*Oral nicotine products
*Tobacco
Microbiology Testing
---
* Total aerobic microbial counts

* Total yeast and mould counts
* Mycotoxins (Aflatoxins): LC/MS/MS method capable of quantifying the Aflatoxins: B1, B2, G1, and G2 to the levels specified in USP <561>
Major e-cigarette testing equipment
---
In addition to the detection of nicotine in e-juice, the quality of the atomizer and battery in e-juice is also one of the issues we should pay attention to. The quality inspection items of atomizer mainly include resistance value, air volume, smoke volume, oil leakage and working temperature detection. Battery quality testing is cumbersome, including testing items such as short-circuit protection, charging protection, overcurrent, charging time, and smoke overtime protection.
The commonly used instruments are shown in the figure below.
We are a self-employed enterprise specialized in the production and processing of e-cigarette products, located in Shenzhen, Guangdong, founded in 2016. We focus on OEM & ODM. We offer different kinds of e-cigarette with a variety of extraordinary flavors and can customize your own flavor. Best choice for Your OEM & ODM factory.