E-cigarettes are better than cigarettes?
Views: 0 Author: Mark Publish Time: 2021-10-26 Origin: https://www.bestvapingfactory.com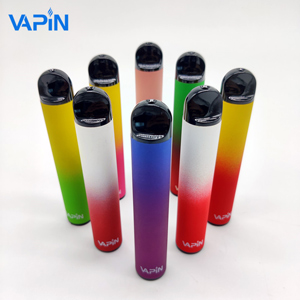 When it comes to the hazards of cigarettes, the first one is "smoke tar". During the smoking process, a layer of brown greasy substance will accumulate in the cigarette holder. In layman's terms, it is e-liquid. There are also many complex carcinogens in e-liquid. Phenols, fumaric acid and other cancer-promoting substances are also the main reasons that old smokers cause health hazards during long-term smoking. Each cigarette contains about 25mg cigarette tar. In addition to carcinogenic hazards, cigarette tar also accelerates The hardening process of human blood vessels.
Compared with traditional cigarettes, Vapin electronic cigarettes have no combustion process, so they do not contain the tar and carbon monoxide produced by incomplete combustion of traditional cigarettes, which are less harmful to the human body and are harm reduction products. However, the low harm of Vapin e-cigarettes does not mean absolute safety. Because the e-liquid contains a small amount of 2%-5% addictive nicotine, minors and non-smokers should stay away. And users who are already smoking and addicted should quit smoking as soon as possible for your health. Of course, you can also choose Vapin electronic cigarettes without nicotine, which is very healthy.
As can be seen from the above picture, electronic cigarettes have many advantages over traditional cigarettes. Traditional cigarettes contain almost more than 4000 kinds of deadly toxins. After smoking for a long time, there will be bad smells in the mouth. There are almost 6.1 million deaths every year. In addition, the cost of traditional tobacco cigarettes is huge, the average cost of smoking per The year is $4376. Almost 5% of smokers who started using gums & patches quit smoking. In contrast, e-cigarettes are significantly better. Common ingredients found in e-cigarettes are found in foods & plants. Even if used for a long time, there is no smell in the mouth. Million of Flavors are available. The average cost of vaping per year is $386. Almost 65% of smokers who started vaping quit smoking immediately.
If users feel that it is very difficult to quit smoking, they should abandon traditional cigarettes as soon as possible and switch to Vapin e-cigarettes. You can try 2%-5% low-nicotine Vapin e-cigarettes. Vapin e-cigarettes that do not contain nicotine are healthier. A variety of fruit flavors are waiting for you to choose.