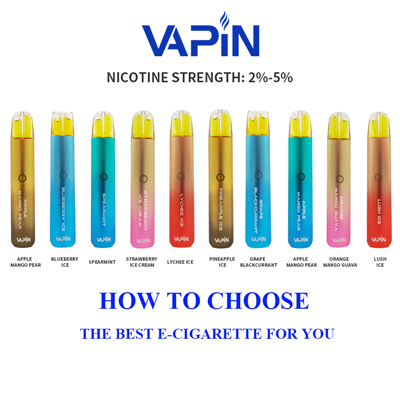 1. The truth
---
E-cigarettes are still on the cusp, and public opinion still says their own words. Some people support and some oppose them. Many people don't understand e-cigarettes. They just think what they hear.
Fact:
(1) Electronic cigarettes are less harmful than cigarettes;
(2) Electronic cigarettes do not need to be ignited, only battery powered;
(3) The components of e-cigarette smoke oil are generally propylene glycol, nicotine, vegetable glycerin, and flavoring agents;
(4) E-cigarettes can only help to quit smoking, not smoking e-cigarettes can quit smoking, which varies from person to person;
(5) E-cigarettes are addictive if you smoke too much, because they contain nicotine, but the content is less than that of cigarettes, and the cancer caused by smoking is not caused by nicotine;
(6) It is very important to improve e-cigarette laws and regulations;
(7) Electronic cigarettes also have secondhand smoke hazards, but they are far smaller than cigarettes, after all, they do not contain harmful gases and tar;
(8) For the temptation of teenagers, cigarettes are even greater than e-cigarettes;
2. How to choose
---
The selection of e-cigarettes generally depends on these points:
(1) Appearance
The appearance of current electronic cigarettes is more beautiful and fashionable, which is in line with the aesthetics of today's adults. The appearance includes shape and color.
I won't say much about the appearance. Some people think that a certain moment is good, some people think that hot foam surfboards are good-looking, some people think that grapefruit is good-looking... The issue of aesthetics is personally subjective. Good-looking is not good-looking~ There is nothing right or wrong.
(2) The structure of smoke
-Atomization core (this depends on whether it is a ceramic core or not. The atomization effect of ceramic core is better, generally there will be no problem of paste core)
-Leak-proof device (the smoke oil must not leak, don't leak it without taking a few puffs, the experience is very bad)
-The ingredients of smoke oil (usually nicotine, propylene glycol, vegetable glycerin, flavoring agent, good oil, you can know the feeling of smoking in your mouth, so be sure to try it)
(3) Cigarette rod (the material of the tobacco rod is related to the smoker's hand feeling, and the feeling of pressing is also very important. I personally prefer zinc alloy material, which feels very nice to the touch. The kind that feels like plastic, although light, but touch Not feeling good.)