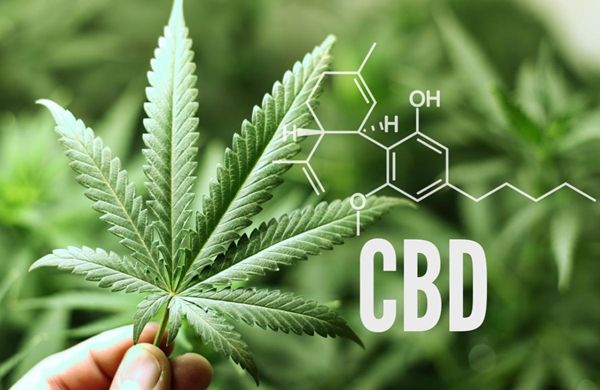 Cannabidiol is also known as CBD, is one of the cannabinoids in the cannabis plant. CBD-infused products have grown in popularity over the past few years, especially as more research uncovers the many therapeutic benefits CBD offers.
Cannabinoids have been shown to have anti-inflammatory and sedative properties, and CBD can also promote healthier sleep while also supporting various parts of the body, including the brain and heart. But since it contains trace amounts of THC, it can still be detected in drug tests or screenings.
This can be especially worrisome if you are looking for a job or need to agree to a drug screening for other reasons. Some people think that CBD and THC are the same, but this is a misunderstanding. There is no easy answer to how long CBD stays in your system. It depends on many factors such as mode of administration, dosage and frequency of use. After four to five half-lives, plasma levels of CBD will be below clinically relevant concentrations, which will be considered eliminated.
1. What does CBD half-life mean?
---
The elimination half-life of a drug or compound is a commonly used measurement in medicine to determine the time it takes for 50% of the starting dose of a compound to leave the body, each half-life results in a proportional reduction in elimination.

Here's how CBD's half-life works - assuming 10 mg of CBD has a half-life of 3 hours:
CBD reaches a peak concentration of 10 mg about an hour after taking it;
After the first half-life (3 hours), 5 mg of CBD remains in the body;
After the second half-life (6 hours), 2.5 mg of CBD remains in the body;
After the third half-life (9 hours), 1.25 mg of CBD remains in the body;
After the fourth half-life (12 hours), 0.62 mg of CBD remained in the body.
Half-life depends on how and for how long. The half-life of smoking CBD is 31 hours, and long-term use of oral CBD can extend the half-life to 2-5 days.
The amount of CBD remaining in the system over time
2. Factors that affect the residence time of CBD in the system
---
In general, CBD tends to stay in most people's systems for two to five days, but not everyone.

The main factors that determine how long CBD stays in your system include:
Usage frequency
Dosage
Metabolism
Intake method
Weight
1) Usage frequency
Like many other supplements, how often you use CBD affects how long it stays in your system.
If you use CBD for a day and then stop using it for a week, it may exit your system within a few days. In contrast, if you use CBD every day, it will stay in your system much longer than those who only use it regularly.
2) Dosage
If you use a higher dose of CBD, it may stay in your system longer than if you use a smaller amount. This applies to the strength and volume of the CBD you are taking, so it is important to know the strength and dose size of your CBD.
3) Metabolism
Another major factor that determines how long CBD stays in your system is how fast or slow your metabolism is.
If you have a fast metabolism, it will process the substance faster than someone with a slow metabolism. A fast working metabolism means CBD doesn't stay in your system for long.
4) Intake method
Different forms of CBD include:
①Oils and tinctures
②Pills and Capsules
③Food
④E-cigarette
⑤Creams and Lotions
If you like to smoke or smoke CBD, it gets into your lungs and works quickly, and leaves your body quickly.
Oils and tinctures placed under the tongue are absorbed into the bloodstream more quickly and stay longer.
Topical CBD is used to target specific areas of the body. When you apply CBD to the skin, it is absorbed through the skin and takes longer to reach the bloodstream.
5) Weight
Body weight is another major factor that affects how long CBD lasts in the body. Fat-soluble CBD is stored in the body's fat cells, which means that the higher the body fat percentage, the longer the CBD will stay in the body.
3. How long will the effects of CBD last?
---
1) The time CBD stay in the test

Just because you no longer feel the effects of CBD doesn't mean it's no longer detectable. The half-life of CBD is between 18 and 32 hours. However, it can be detected in lab tests for longer than that.
Most drug tests screen for THC, not CBD. THC is the main component of cannabis,and CBD contains trace amounts of THC. If you pass a drug test after taking CBD, this does not necessarily confirm that there are no traces of THC in your body, it may also be because the THC concentration is below the test level.
Different drug tests have different cutoff levels. Legally, cannabis products can contain up to 0.3% THC. Also, some tests are more effective at detecting THC and for longer periods of time. The type of drug screening you have -- and how long it's been since you last took CBD -- can affect whether it's detectable.
2) The CBD stay in the urine
Urine testing is the most popular and common drug screening method. The detection window for detecting THC in urine can vary widely. It mostly depends on the dose you take and how often you use it. These metabolites can show up in urine tests from three days to two weeks after the last dose. THC metabolites can be detected within 15 days of daily user dosing. Research also suggests that these numbers may vary by dose.
3) The time CBD stay in the hair
Hair tests are known for their ability to detect drugs for extended periods of time. The test can detect THC metabolites in CBD within three months of using the drug. But for THC and CBD, hair tests are very rare.
4)The time CBD stay in the blood
Blood tests are not commonly used to detect CBD and cannabinoids, but they are often used to detect THC metabolites. The reason they are not the method of choice for drug screening is because THC is cleared from your blood very quickly. Generally, THC is only detectable in your plasma about five hours after you take it, however THC metabolites are present for up to a week.
5) The time CBD stay in the saliva
Similar to hair, saliva testing for CBD or THC is very rare for employment or legal reasons. However, drug components can be detected within minutes of you taking them and may last for up to 36 hours, depending on the dose and frequency of use.
4. Knowledge about CBD e-cigarettes
---
Vaping is a popular method of using CBD, which is absorbed by heating the e-cigarette.Because CBD interacts with the endocannabinoid system, CBD e-cigarettes are able to provide many different benefits. Smoking CBD can provide short-term relief from stress and anxiety symptoms. However, there is also evidence that consuming CBD can reduce these symptoms in the long term.

CBD also has many physical health benefits. Cannabidiol itself is a powerful natural anti-inflammatory. This makes CBD e-cigarettes ideal for conditions such as rheumatoid arthritis, IBS and some autoimmune diseases. Research has also shown that CBD can reduce chronic pain and can also help prevent seizures.
1) Are e-liquids the most effective way to take CBD?
Yes, CBD e-liquids are the most effective way to use cannabidiol because CBD is easily absorbed into the bloodstream through the blood vessels of the lungs. We call this bioavailability - the amount of ingested compound that enters the circulation and has a positive effect on the body. Converting CBD to vapor increases bioavailability, allowing for a larger surface area for molecules to disperse.
2) Do you feel high when smoking CBD oil?
No, smoking CBD won't get you high unless it comes from cannabis that contains THC. Most of the CBD used in e-cigarettes comes from industrial hemp. It contains trace amounts of THC (up to 0.3%), not enough to get you excited. For those concerned about failing a drug test, there are many THC-free CBD e-liquids.
Additionally, CBD can actually moderate the high concentrations of THC produced by preventing your body from breaking it down completely. It helps balance you out and also reduces paranoia caused by THC.
3) How much CBD should users smoke?
There is no standard intake dose for CBD. It depends heavily on a range of factors, including the symptoms being treated, weight and tolerance. Also, everyone's metabolism and endocannabinoid system are slightly different, so the appropriate dose will be different for everyone.
A typical CBD vape containing 100mg of CBD will absorb about 1-2mg of CBD per puff. If you're using a CBD vape pen or tank, you'll absorb more CBD with each puff, depending on your device and the strength of the CBD vape juice.
The best way to find a dose that works for you is to start low and work your way up. Start with the smallest dose, 1 to 2 mg of CBD and wait about six hours until your next dose. Gradually increase the dose by 5 mg. Pay close attention to how you feel after each use of CBD. Once you experience positive effects, lock in that dose and stick to it.
Based on existing research, CBD may stay in your system for anywhere from 24 hours to a few weeks. This time frame may vary based on various factors, including metabolism, method of consumption, frequency of use, and dosage. We hope this article on how long CBD stays in the vivo was helpful.
Suntech is an OEM/ODM-based e-cigarette factory. If you want to find a CBD e-cigarette factory, please feel free to contact us and we will be happy to provide you with services.
Edited by Zayn