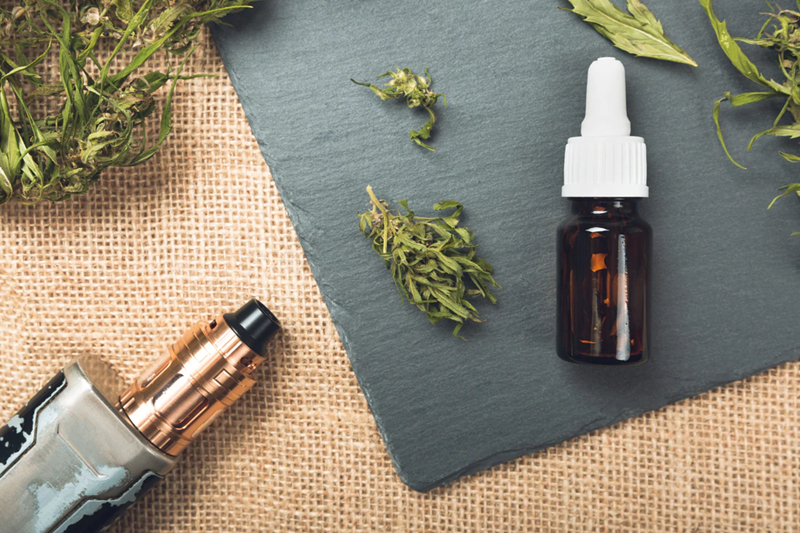 E-cigarettes have many side effects, including coughing, headache, throat irritation and vomiting. If you are not very satisfied with vaping so far, you may consider giving up, so how to enjoy a good vaping experience? Here are some simple tips to help you improve your vaping experience.
1. Choose your E-liquid carefully
---
Your e-cigarette experience is largely determined by the quality and flavor of the e-liquid. E-liquids offered at cheaper prices won't give you the experience you want because the liquid carrier is thinner. People who sell low-priced e-liquids mix additives in them. It's best to buy high-quality e-liquids to enjoy your favorite flavors.

You also need to manage your e-liquid carefully. Shake the e-cigarette before every vaping for a better experience. Shake the liquid bottle to combine the stacked layers and eliminate molecular outgassing. This practice makes the taste more even. Also, we recommend keeping the juice out of the sun and in a cool place, otherwise it will reduce the flavor of the e-juice.
2. Regularly replace the coil
---
Coils are one of the reasons why e-cigarettes work. Once the coil is burned out, the vape may not function properly or at all. It is recommended to replace the evaporator coil every 1 to 5 weeks of use to prevent damage.
If your e-liquid is leaking, your e-cigarette smells burnt, or makes a gurgling sound, then you may need to replace the coil. If you want to replace the coil, you will need to completely disassemble the vape, remember to empty the tank, pre-soak the coil's wicking material, swap the coil, then replace it once, refill the tank and reassemble.
3. Avoid plastic tanks
---
Atomizer cans can be of two types - glass and plastic. But no matter which one you use, you'll have to wash it every once in a while. Don't let too much trash build up in the tank, as it will be harder to clean. Proper cleaning and rinsing are very important. If you don't, a portion of the liquid remains in the can, causing the next flavor to mix with it and ruin yours. To get around this, you can keep the different flavors in different jars.

4. Clean up trash
---
E-cigarette enthusiasts often encounter coil slime, which is leftover e-liquid that evaporates and adheres to the coil. The goo can turn into a thick black crust that can affect the juice's taste and damage your throat. Scientists describe it as oxidation, which, while not dangerous, can make your vaping experience unpleasant. How to get rid of this garbage? You can lower your vape's power setting or switch to a lower VG e-liquid.

5. Choose the appropriate PG/VG ratio
---
You should also adjust and fit the PG/VG ratio according to your usage. This ratio is roughly the amount of propylene glycol to vegetable glycerin in the e-liquid. PV is a strong blow with flavor with high viscosity, VG is a mild blow with flavor and low viscosity.

One of the best ratios for PG/VG is the most common one, which is 50/50, another is 70/30, which produces more steam. If you want the smoke to last a long time, you can try a 100/0 ratio, which is best for competitive vapers.
6. Check your battery
---
When shopping for vaping accessories, careful battery selection is critical. Before making your choice, do your research to find out which type of option is best for you.


You can choose from a variety of products on the market. Each type of battery has a different capacity.
Please charge from time to time, if you don't, you may drain the battery at any time while you're out and about. Also, running the device on low power will eventually damage it. To avoid making this mistake, remember to bring spare batteries. Also, not all devices are capable of operating while charging.
(1) Regular charging
It's common for an atomizer's resistance to stay the same over time, but an e-cigarette's battery slowly drains with use. Using a half-charged battery also results in a drop in voltage and reduced vapour production.
For example, a high-capacity battery can be used normally for several days, but a sudden replacement can result in a loss of steam generation, which can be unpleasant. To maximize vapor production, it is recommended to regularly charge the vape's battery.
(2) Buy a better battery
The best e-cigarette battery depends on several factors, such as how many times it can be charged with good performance, operating temperature, charging time, maximum discharge, high current rating, etc.
7. Avoid the vaper's tongue
---
If you inhale a single flavor for a long time, the flavor tends to settle on your tongue, which is called a vaper's tongue.

This temporary situation can occur when you stick to your favorite e-liquid and can become unpleasant over time. The juice coats your tongue, so you can't enjoy another taste for a while. This usually lasts from a few hours to a few days. Therefore, we recommend that you clean your tongue and taste other flavors after vaping. It can help you enhance your vaping experience and enjoy vaping better.
8. Drink plenty of water
---
Whether you vape or not, hydration is vital to your physical and mental health. Not drinking enough water may cause a side effect called "dry mouth." E-liquids can be damaging to your taste buds unless you drink a lot of water, so stay hydrated to keep things delicious. We recommend drinking eight glasses of water a day. Staying dehydrated can worsen some of the side effects of vaping, such as headaches.

If you are a beginner, please don't try to do it alone. While the device is easy to buy, understanding the details and keeping it in good shape is no easy task. You can enhance your vaping experience by following these simple and practical tips mentioned above.
If you have other questions, please feel free to contact us and we will be happy to provide you with services.