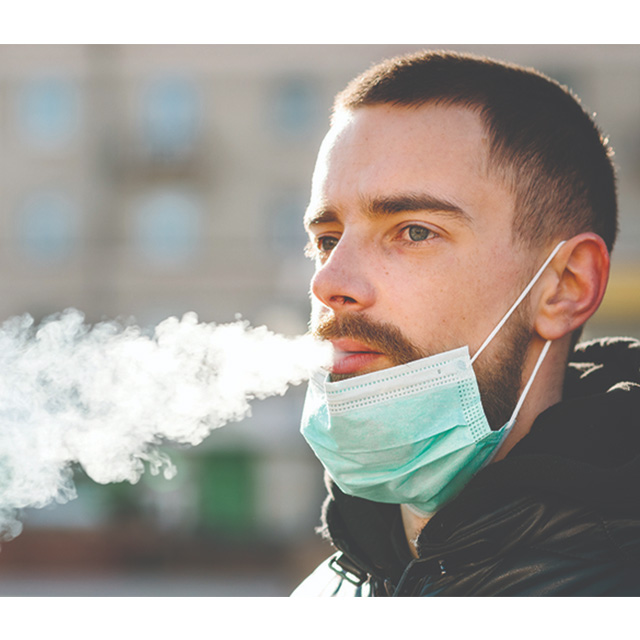 2022 is going to be a crazy year for e-cigarettes, with several misinformation about e-cigarettes busted, allowing e-cigarettes to be more widely accepted as a healthier alternative to traditional cigarettes.
E-cigarettes in 2022 have also welcomed many new E Liquid brands, some of them very good and popular e Liquid brands, and many established E Liquid manufacturers have introduced brand new flavors to the market.
After purchasing and testing hundreds of e-cigarette juices, this article brings you the latest 2022 e-cigarette juice brands.
20 – JUUL Pod
JUUL Pods are compatible with all JUUL e-cigarettes, such as JUUL Starter Kit and JUUL C1 Starter Kit.
JUUL Pods is one of the world's leading e-liquid brands, known for its innovation and commitment to providing a true alternative to traditional tobacco. Available in a variety of flavors, including alpine berry, mango nectar, and menthol.
Unlike some e-cigarette cartridges, JUUL is prefilled. JUUL pods use nicotine salts in place of regular free base nicotine; even at higher intensities, nicotine salts provide a smooth and powerful vape that is very similar to the smoking experience.
19 – VAPIN
VAPIN is from China, This is a OEM/ODM factory accept customized labels, boxes and flavors. hey also uses nicotine salts instead of regular free base nicotine.The most famous flavor is the fruit series, especially the watermelon ice. T Nicotine strength is optional, it have 2%-5% different nicotine strength. Meet the needs of different customers. Provide 10ml and 30ml bottles. The e-liquid uses medical-standard bottles instead of ordinary plastic bottles, and the bottles are equipped with child protection caps. Nicotine from pure natural sources and natural flavoring agents, available in many kinds of flavors. Suitable for large and medium-sized enterprises interested in the production, assembly and sales of electronic cigarettes.
18 – Mad Hatter Juice
Mad Hatter Juice was one of the very good e-juice suppliers, and while Mitten Vapors went out of business, they were a solid company with a range of really delicious juices. They are best known for their dessert line - "I Love Juice", but they have expanded to now offer strawberry sodas and cereal sodas. Every flavor is great.
Standard juices are available at 0, 3 or 6 mg/ml, while nicotine salts are available at 25 or 50 mg/ml.
17 – VaporFi
VaporFi has always been a well-known figure in the e-cigarette industry, providing a large number of excellent devices, e-liquids. But they quickly became one of the top e-liquid brands in the industry. There are currently 12 different flavors of nicotine salt and nicotine-free juice formulations. Some of the flavors available are Dragon Banana Berry, Pure Grape, Strawberry Watermelon, Ripe Apple, etc.
Standard range of juices typically contain 3 or 6 mg/ml of nicotine and contain a 70% VG blend.
16 – Kilo E-Liquid
Kilo E-Liquid has launched several different collections including Original Collection, Sour Collection, Moo Collection, Fruit Collection, Black Collection, White Collection and Candy Collection.
With such a diverse variety, the vast majority of e-cigarette users will be able to find a flavor that suits them. The main e-liquids are available in 60ml or 100ml bottles with nicotine levels of 0, 3 or 6 mg/ml. Therefore, this e-liquid is more suitable for high-power devices.
15 – Jimmy the Juice Man
Jimmy the Juice Man is a Chicago-based company that offers 7 types of e-cigarette juices. Although there are not many types, each e-cigarette is loved by e-cigarette users. Shurb is undoubtedly the most popular of the 7 flavors, and they all have 60% VG, as well as 6 nicotine levels from 0 to 24 mg/ml to choose from.
14 – Mt. Baker Vapor E-Juice
Ranked #14 Best E-Liquid Supplier Mt. Baker Vapor. Mt. Baker's products are very popular.
Hawk Sauce (sweet and sour berries with menthol), is one of their best-selling liquid vaporizer choices, Because it's too famous, I won't introduce it here.
13 – Glas Basix
Glas They are mainly known for producing some high-end mechanical mods.
At the same time, the Glas Basix range of liquids is one of the most popular e-juices on the market. Because these flavors are so well-crafted that they get as much attention as their mods, there are more than 11 flavors to choose from, including Strawberry Fudge, Mango Tango, and Caribbean Punch.
Except for simple pods. You can choose 0, 3 or 6 mg/ml of nicotine.
12 – Pinup Vapors E-Juice
Pinup Vapors is an American juice company. They have five fruit and dessert juices, including Sweet Fruity Mix Betty, Sweet, Sour and Fruity Lana and Vanilla Custard, Butterscotch and Caramel Marilyn. Among them, Betty is the most common one.
Pinup Vapors juices are all VG with a PG/VG ratio of 25/75, Victoria is 80% VG, Sophia is 85% and Lana is 95%.
11 – Teleos E-Juice
Teleos is an e-cigarette company focused on innovative flavor combinations, and they ensure that only the best vape juice creations make it to general sales.
They come in 15 flavors in total, including Crunch, Cloud Science Alpha and . PG/VG ratios vary - for example, Babell is 50/50 and milk is 70% VG. Nicotine levels are 3, 6 and 12 mg/ml.
10 – Suicide Bunny E-Juice
Suicide Bunny is one of the favorite e-liquids of many e-cigarette users. Ranked #10 in our overall ranking of the best e-juice brands, it offers five regular e-liquids, snickerdoodle cookies, cinnamon and banana juice, OB has a secret recipe, but it's a rich, creamy e-liquid that tastes good Some are like sweet cakes with nicotine levels between 0 and 18 mg/ml.
9 – Naked 100 E-Juice
Naked 100 focuses on fruit and tobacco. They have a classic line of standard e-juices and a line of nicotine salt e-juices that contain high-nicotine versions of the same flavors. They are some of the best fruit replicas in the business and make a lot of great juices.
The collection includes Lava Flow (strawberry, pineapple and coconut), cocktail-style Hawaiian Pog (passion fruit, orange and guava).
8 – Sicboy
Sicboy offers five e-liquids inspired by the founder's favorite food, and their goal is to make every flavor they offer a vaper's e-cigarette for a lifetime, and they've done so well.
Sicboy's best juice flavor is M.B.Y.C. (a praline, vanilla ice cream, and custard mix). E-liquids have 65% VG and no nicotine content from 0 to 12 mg/ml.
7 – Cyclops Vapor E-Juice
Apollo has a huge range of e-liquids, and there are plenty to choose from. The Apollo MAX VG series taste very good and they are also manufactured to the highest safety standards available.
Not only that, but they also offer more rare e-juice blends, including French Vanilla, Baja Burst with tropical fruit, and Razzle with raspberries, strawberries, blueberries and blackberries.
They've also just recently developed a ton of nic salt e-liquids that are perfect for new vape devices.
6 – Pachamama
Pachamama focuses on combined fruit flavors. Made with natural fruit and no added sweeteners or other flavors. Fuji Apple Strawberry Nectarine is their most popular flavor,
Juices are available in standard (0, 3 or 6 mg/ml) and nicotine salt (25 or 50 mg/ml formulations).
5 – Beantown Vapor E-Juice
Beantown Vapor has been in the bartending business since 2010, but started focusing on launching premium vape juices a few years ago. Their small-batch blends and 12 dessert-based, fruity, and sweet-based juices have garnered rave reviews from many.
The juice has a PG/VG ratio of 33/67 and offers five nicotine levels (ranging from 0 to 18 mg/ml, with an option of 3 mg/ml).
4 – JAC Vapour UK Made E Liquid (Best UK E-Liquid)
Jacvapour has been making some top-notch vaping devices and their range of vaping oils made in the UK is no exception.
All ingredients are individually tested before blending and the juice is tested as a whole after blending to ensure quality and safety standards remain high.
Banana shakes, toffee and real raspberries are the favorites.
Jacvapour is also the only e-cigarette brand I've seen that makes e-liquids, and it offers the least amount of vapor.
3 – V2 Platinum E Liquid (Best For Familiar Tobacco Flavours)
V2 Platinum e fluids are produced in the USA to an extremely high standard.
Offers a variety of options, including 3 tobacco e-juices, 3 menthol/mints, and a range of fruit blends.
The components of V2 are all transparent. After purchasing you will receive a PDF with all the details of your batch of e-juice, including ingredients. This is the only company that can do this.
2 – Black Note – (Best Tobacco E-Liquid | Most Realistic)
Black Note is fast becoming the brand of choice for vapers who want their e-liquid flavors to become real tobacco, and he's stuck with naturally-derived tobacco.
While he's not the cheapest e-liquid, you do get what you pay for. Even the bottle and packaging are the best.
Black Note has also been tested to be free of diacetyl, levulinyl. And provide laboratory reports for viewing.
1 – ZAP Juice
ZAP! Juice e-liquids have a unique look and feel, and their flavours also stand out as different to the competitors on the market. ZAP! Juice specialise in sub ohm e-liquid production so their flavours are not only smooth and intense, you can expect huge vapour production too.
With flavours like Lychee Lemonade, Vintage Cola, Golden Pomelo, Starfruit Burst and Summer Cider among the varied range of choices, there is a flavour to suit all tastes.